News & Highlights
Gilead and Oak Hill unite to build a new model of care – November 7, 2016. Oak Hill and Gilead Community Services are pleased to announce a new affiliation, which brings together two strong organizations with an innovative vision. Gilead, a leading regional private provider of mental health services, is joining forces with Oak Hill, the state's largest private provider of services for people with disabilities.  Recognizing that many individuals in both organizations live with both mental health needs and physical disabilities, Gilead and Oak Hill will work to build a new model of integrated care that meets the unique needs of each individual served.  Read more.
---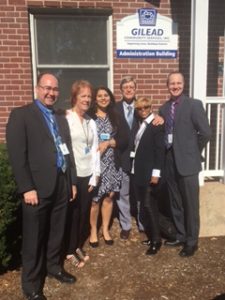 Congratulations to Gilead Staff on a successful CARF Survey – October 2016.  We are extremely pleased to announce that  Gilead is expecting a full 3-year accreditation based on a successful CARF survey that concluded on October 14th. During the review, CARF shared with us that "visiting Gilead was a very encouraging experience." They also shared that, "The culture of person centered care was evident throughout the organization. Staff treat clients with respect, dignity and believe in their ability to improve."  Please join us in congratulating our amazing staff  who have dedicated themselves to Gilead's mission and the high quality services that we provide.
---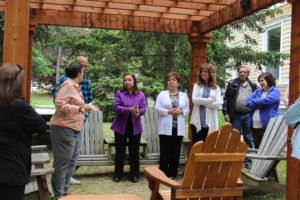 Community Citizen Excellence – May 2016. Gilead was honored to present our Community Citizen Excellence Award to Laura Janik and Linda DeLillo, sisters of long-time Community Apartment Program (SCAP) resident, John. Loved by all for his generosity and good spirits, John's family grew to be like a family to others who lived at SCAP, as well as staff. Sadly, both John and his father passed away within months of each other. Though grief stricken, Linda and Laura continued to show care and concern for the clients and staff. On a beautiful Sunday afternoon in May, family and friends gathered under the pergola donated by Laura and Linda to celebrate John's life. In addition, the family donated funds for a rocking chair in memory of another client that had recently passed away. With their unflagging compassion and commitment, Laura and Linda embody Gilead's mission of Improving Lives and Building Futures.
---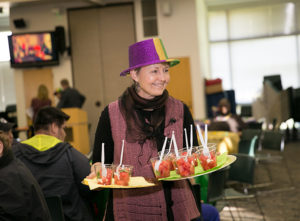 Annual Client Banquet – April 27, 2016. Gilead's Annual Client Banquet had a Mardi Gras theme this year – chosen because we wanted to celebrate the clients. Clients, staff, friends and family enjoyed a Mardi Gras-styled dinner with homemade jambalaya, mixed vegetables, rice and corn bread; a parade that included favors such as hats, beads, noise makers and masks; and music. Each program highlighted several clients that have excelled throughout the year and were recognized for their accomplishments with awards.
---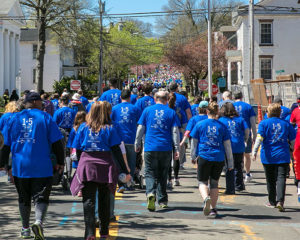 A Run for Every 1 – April 24, 2016. After months of training, planning, and team recruiting TEAM GILEAD 2016 came together for our first annual road race. Our sea of blue t-shirts filled the 4-mile race route around Middletown, spreading awareness of mental illness with each person that we passed along the sidelines.
---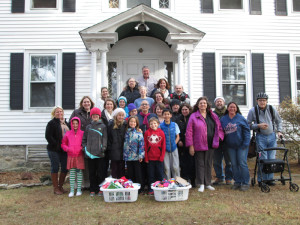 Chester Elementary's Kindness – Feb. 25, 2015. Gateway Community Treatment Team in Chester welcomed students from Chester Elementary School's Interact Club Junior/Student Council recently when they delivered items for the clients. The students collected several bins at school for Gateway club members.  Clients and students enjoy cookies and juice before the bus takes them back to school.  Thank you Chester Elementary School for your kindness and generosity!
---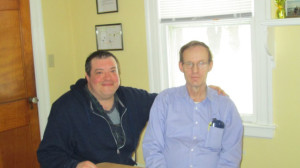 Voices in the Dark – May 20, 2015. New network aids perceptual and auditory hallucination sufferers.  Nathan started hearing voices when he was 16. Alan's began much earlier, when he was 6, and Sandy's started after a psychotic breakdown as a young adult.
---
Media Inquiries