SERVING INDIVIDUALS AND FAMILIES LIVING WITH MENTAL HEALTH NEEDS IN MIDDLESEX COUNTY SINCE 1968
Matching Campaign
Our supporters and donors continue to amaze us!  Thanks to you, the matching campaign has succeeded in raising $50,000!  This money has been matched by Russ & Leslie Hassmann for a total of $100,000 to go toward the new Mental Health Resource Center.  Together we are building a stronger community for all of us!  THANK YOU!!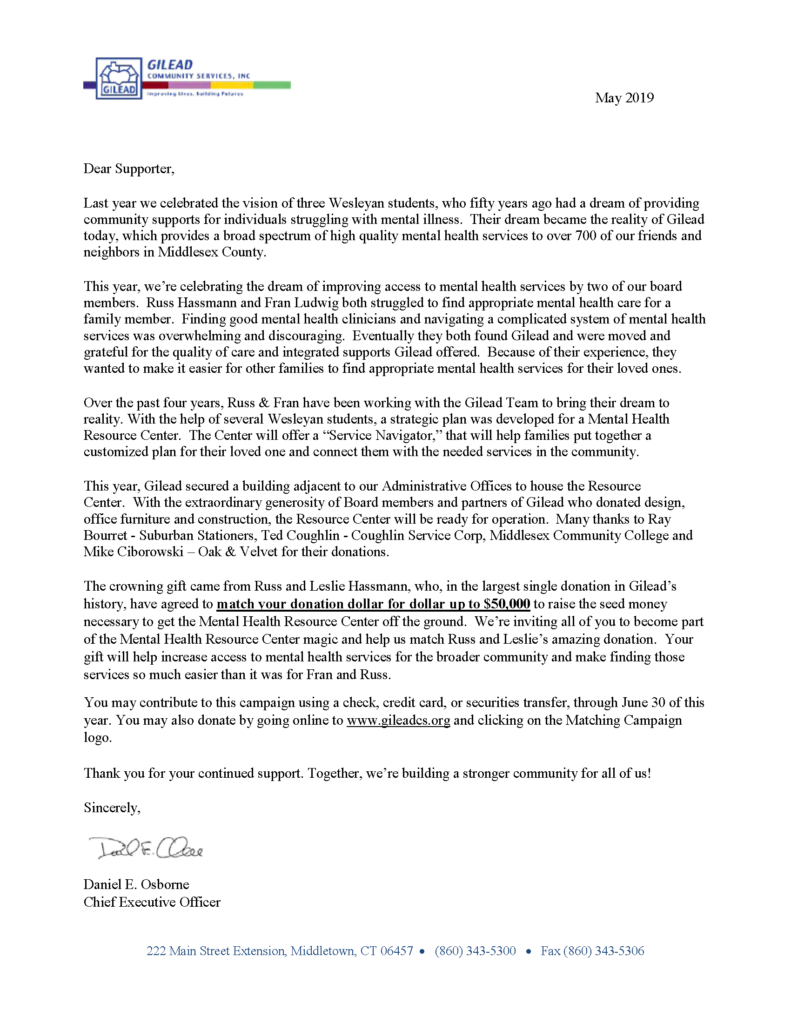 Employer Donation Match
Imagine your donation having an even greater impact? Perhaps 3 times the impact! Many businesses provide company matches for their employee's donations. Please ask your Human Resource department if your company will match your donation to Gilead.