SERVING INDIVIDUALS AND FAMILIES LIVING WITH MENTAL HEALTH NEEDS IN MIDDLESEX COUNTY SINCE 1968
Matching Campaign
We are so grateful to Gilead's dedicated supporters for their extremely generous gifts during Gilead's 2020 Matching Campaign. With their support we surpassed our $50,000 goal by $23,000!!!
Yes, Gilead raised $73,000 during Mental Health Awareness Month!!!
These gifts are a direct result of the hard work of Gilead's devoted staff. People are excited to give to Gilead because they appreciate and value the amazing work all of you do every day to provide quality care. 
Gilead is fortunate to have so many staff, volunteers and donors investing in quality mental health services for the 1,800 individuals throughout our programs. Together we will continue to educate and advocate for the needs of people living with mental health conditions.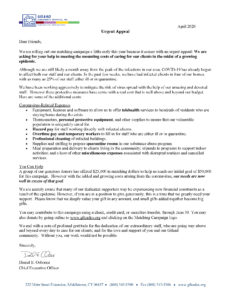 Employer Donation Match
Imagine your donation having an even greater impact? Perhaps 3 times the impact! Many businesses provide company matches for their employee's donations. Please ask your Human Resource department if your company will match your donation to Gilead.