SERVING INDIVIDUALS AND FAMILIES LIVING WITH MENTAL HEALTH NEEDS IN MIDDLESEX COUNTY SINCE 1968
Outpatient Clinics
Middletown Outpatient Clinic
Gilead's outpatient clinic in Middletown provides rehabilitation and recovery care for adults, couples, and families with psychiatric, emotional or behavioral challenges.
Clients receive therapy and/or medication management and counseling from our skilled staff, from once a week to once every three months. Our dedicated staff works with clients to enhance their quality of life and pursue work, educational and personal goals.
Before your first visit: Please print and complete these forms to bring to your first appointment.
Insurance: All major insurances are accepted including: Anthem, Cigna, Aetna, United Behavioral Health, Oxford, Medicare and Medicaid.
Financial Assistance: These funds are made possible by the generosity of the Middlesex County United Way, The Thomas J. Atkins Memorial Trust Fund, George A. & Grace L. Long Foundation, Swindell's Charitable Foundation, The Essex Community Fund, and the towns of Westbrook and Essex.
Please see our Financial Policy here for further information.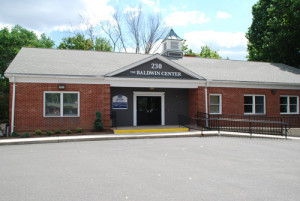 FAST FACTS
Age
18 years or older
Support
Mon, Wed & Thurs, 8 am-7 pm
Tue & Fri, 8 am-4 pm
Telehealth services also available
Access to Services
Call 860-343-5303.
No referral is needed.
Crisis Support
24-hour by phone
Location
Middletown Outpatient Clinic
The Baldwin Center
230 Main Street Extension
Middletown, CT 06457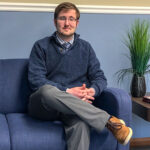 Scott Enright, LMSW
Your problems are real, and they deserve real solutions. Using tried and true methods and skills developed through research, together we can break impossible issues into manageable pieces and tackle them one step at a time.
Overcoming big issues is never easy, but it doesn't need to be hard. With flexible hours built to work around your busy schedule and availability both online and in-person, together we can find a way to make therapy work for you.
Sharma Piersall, LCSW
I'm sensitive to tending to a person's distress and presenting struggles first as I join people on their journey to wellness. Together we will define the most pressing issues and identify the best approaches based upon your lived experience, values and goals to help you extinguish the symptoms that disrupt your peace of mind.
My therapeutic approach is to work on how our thoughts fuel feelings and behavior. I use techniques to enhance tolerance to distress and coping skills to ease anxiety, depression, and mood regulation. I am passionate about encouraging interpersonal skills to provide you with the tools needed for compassionate and effective methods of dealing with conflict.
Nadia Redway, LCSW
Cynthia Lee, LPC
Sylvia Stevens, LMSW
Comer Rudd-Gates ATR, LPC, CEDS
Gateway Treatment Program
The Gateway Community Treatment Team provides a variety of services focused on rehabilitation services and recovery support to help individuals achieve and maintain independence in the community.
Our dedicated staff provides:
Case management
Community support
Crisis intervention
Group and individual counseling
Skill building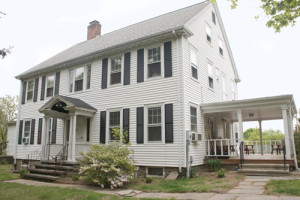 FAST FACTS
Age
18 years or older
Support
Mon & Wed, 8 am-8 pm
Tue & Thurs, 8 am-4 pm
Location ​
Gateway Treatment Program
86 Middlesex Turnpike
Chester
Access to Services
Available only to individuals receiving case management services at Gateway.