It's time to start training for Gilead's 3rd annual road race.  Walk, run or cheer with Team Gilead on Sunday, April 8 at the Middletown Legends 3.5 mile road race to raise awareness about mental illness.
Last year, we had a beautiful day which helped our team of 360 runners, walkers, volunteers, and cheerers make it to the finish line. It wasn't just the weather that made the day so beautiful, it was your enthusiasm, commitment and generosity that really made this day such a success. Together we created a larger sea of blue, educated even more people about the impact of mental illness, came together as a compassionate community and raised $33,000 for individuals receiving Gilead services.
Our 2018 goals are:
To raise awareness about mental illness and how many people are impacted.
To support a wellness initiative that brings clients, staff and community together.
To grow our team to 500 people in celebration of Gilead's 50th Anniversary.
To raise funds to continue providing quality mental health services to over 600 individuals living throughout Middlesex County.
TEAM GILEAD has set up a fundraising page to make it easier for you.  Access it by clicking on this link to Crowdrise.  Join our team and then ask your friends, family and co-workers to support you. They can donate to you online or write you a check, use a credit card or donate cash. Click here for a sample note/email you can use to ask your friends and family for support.
If you don't want to join crowdrise, but would like to donate to a Team Member, just click the Team tab and then on their name/picture!
Become a Sponsor
Gilead Community Services is offering your organization a prime opportunity to build brand loyalty, access a desirable target market and be a strong corporate citizen.  There are many options and levels to choose from including: Gold Medal, Silver Medal, Bronze Medal, and Event Sponsor.  For more details, please click here for the sponsorship packet.
Sponsor a client who would like to walk/run in the race by helping to pay for the following: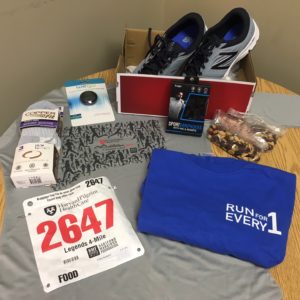 New pair of sneakers
Race registration fee
Water bottle & t-shirt
Training support, which includes healthy snacks during training & incentive awards.
Together we will raise awareness and funds. Together we will have fun for a great cause. Together we will improve lives and build futures. Thank you in advance for your generous support!
Check back often for updates and more information on Race Day!